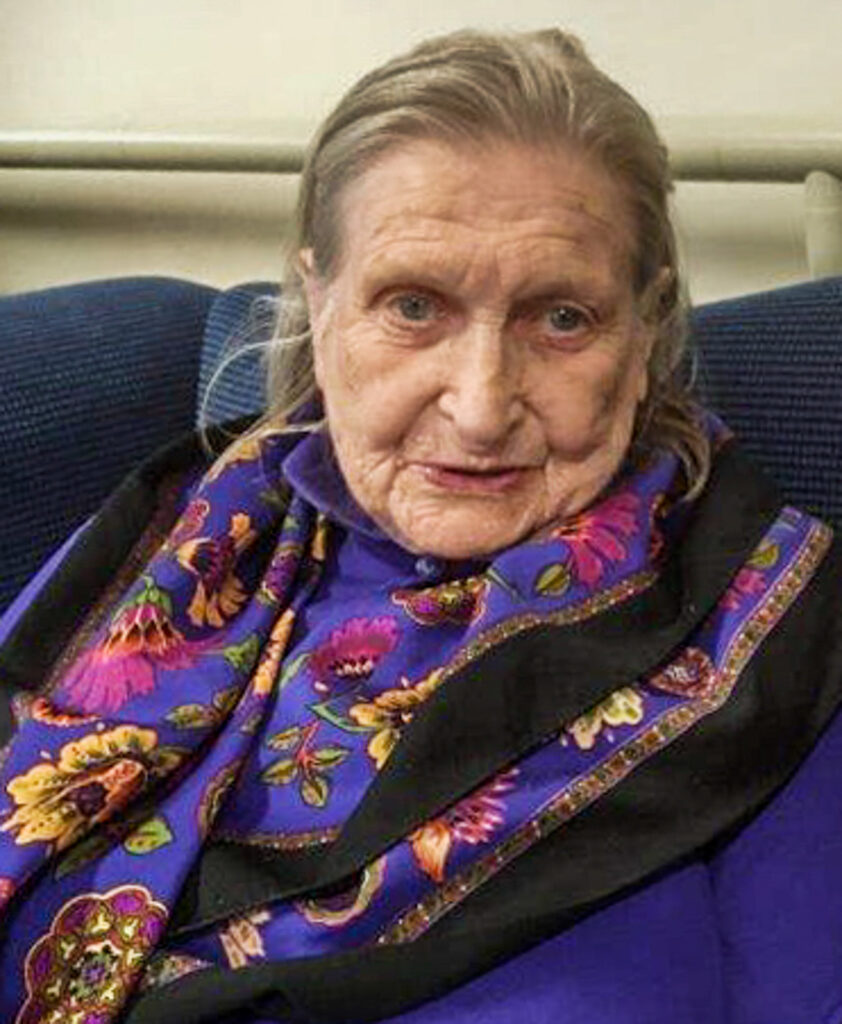 Iris Hodges, past resident of Milton under Wychwood, died on July 17th this year shortly before her 96th birthday. Iris was born and grew up in Mexborough, Yorkshire, one of nine children born into a mining family. When she was eighteen, together with three of her sisters, she joined the Women's Land Army and was sent from Yorkshire to Oxfordshire and stationed at Cokethorpe House, Ducklington. Iris worked on local farms and market gardens and in her spare time enjoyed nights out with her friends in Witney.
It was here that she met her husband Malcolm who was stationed at Brize Norton in the Army Airborne Division. After the war, in 1948, they married in Mexborough, then moved to Bromley, Kent where they lived with Malcolm's parents and where their son David was born. They remained in Bromley for many years while Malcolm worked for the London Electricity Board, eventually buying their own house. Then, in 1974, they moved to Milton under Wychwood where David and his wife Janet had settled. Iris worked for a time at Langston House as well as helping to look after her granddaughter Laura, who was born in 1979.
After her retirement, Iris attended the Land Army reunions where she reconnected with many of her old friends. She loved reminiscing about that time of her life and was always ready with stories and photos to share. She was very proud of her Yorkshire roots and made sure that people knew that
was where she came from.
One of her sisters had settled in New Zealand and in 1997 at the age of seventy-two, Iris suddenly decided to visit her after not seeing her for 20 years. She travelled there on her own, having never flown before, and stayed for three months, having a wonderful time.
Malcolm died in 2007 and Iris continued to live at home in Wychwood Close for ten more years. She was a familiar sight around the village trundling her trolley to the Co-op and back, stopping for lengthy chats with anyone who would listen and clearing up leaves in the roads in Autumn.
Eventually it became obvious that it was not safe for her to live at home any longer, so she moved into Lake House Care Home in Adderbury where she received excellent care during the last four years of her life. Her funeral took place at Banbury Crematorium on August 16th and her ashes will be taken to rest in her beloved Yorkshire as she requested.
David Hodges
October-November 2021