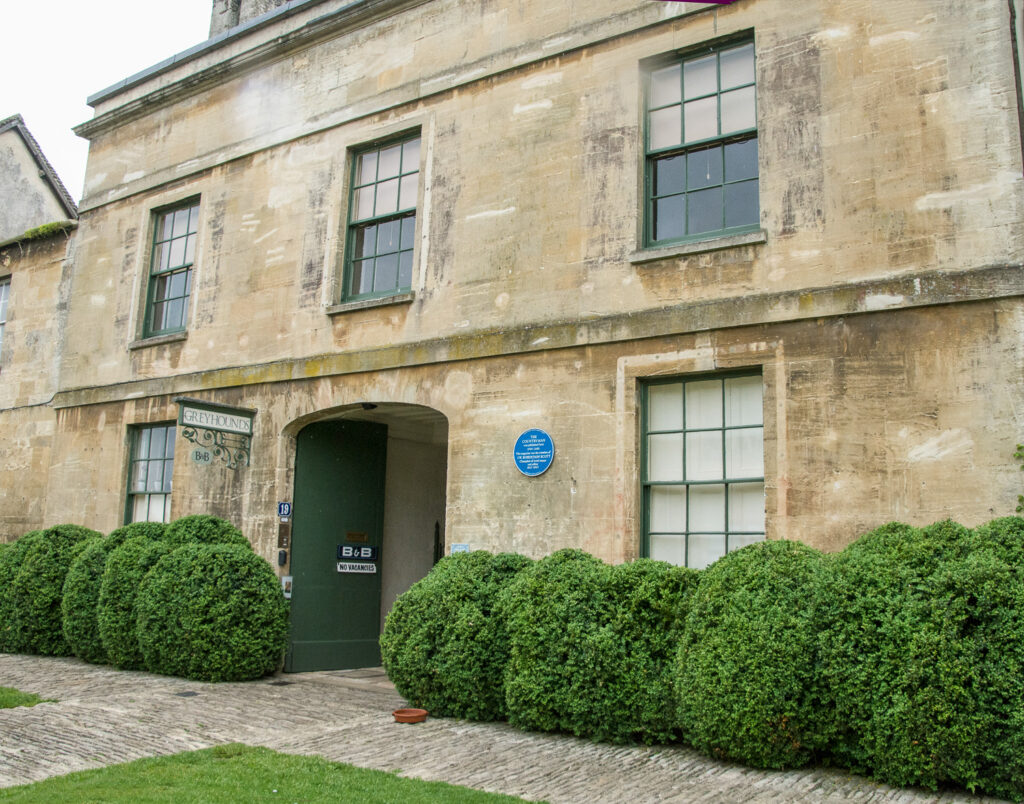 There is a blue plaque attached to a house on Sheep Street, Burford. It commemorates The Countryman magazine and its founder John William Robertson Scott. An argument could be advanced that it should rightfully be on the wall of Idbury Manor, nearly six miles to the North.
J. W. Robertson Scott was born in 1866 in Wigton, Cumberland. His family were strict Quakers, pacifists and followers of the Temperance movement. Unfortunately, his father died young, at just 43, and Robertson Scott had to provide for his mother and seven siblings. To do this, he became a journalist and wrote for, among other publications, the Manchester Guardian and the Daily Chronicle. After a dispute with the management of the Chronicle over its support for the Boer War, Robertson Scott left the paper and decided to write on rural matters with the aim of showing rural life in all its reality rather than romanticism.
He married an oriental scholar, Elspet Keith, and spent the years of the First World War in Japan where he established a monthly magazine called The New East. After the War, he returned to the United Kingdom and, in 1923, retired to the 16th Century Idbury Manor. Here he started The Countryman magazine writing in a neutral political way about country matters, people, places, history and wildlife. He declined to write about bloodsports, gambling and alcohol but was able to attract notable contributors, including George Bernard Shaw and H. E. Bates.
Robertson Scott was not universally liked either by his staff, whom he tended to release when they requested higher salaries, or by the denizens of Idbury, many of whom did not share his radical views. He sold the magazine in 1943 but continued as its editor until 1947. His successor was John Cripps, the son of the austere Labour Chancellor, Sir Stafford Cripps, and another Quaker. Cripps moved the magazine to the house on Sheep Street in Burford in 1949 where the blue plaque hangs today. Robertson Scott died in 1962 at the age of 96. Ascott's Nigel Braithwaite remembers, as a ten year old, the tall, grey figure of Robertson Scott with his snowy hair and beard, remembering too the plunge pool covered in algae at the Idbury house. In 2003 the magazine moved again, to Broughton Hall, near Skipton Yorkshire where it became a stablemate of The Dalesman Magazine, a publication sharing much of The Countryman's aims and character. Broughton Hall was used in the recent series of All Creatures Great and Small as the home of Mrs. Pumphrey, the owner of the Pekinese Tricki Woo.
So, in one form or another, The Countryman lives on, its subscribers spread across the globe, but its heart lies just down the road from the Wychwoods.
Alan Vickers
October-November 2021