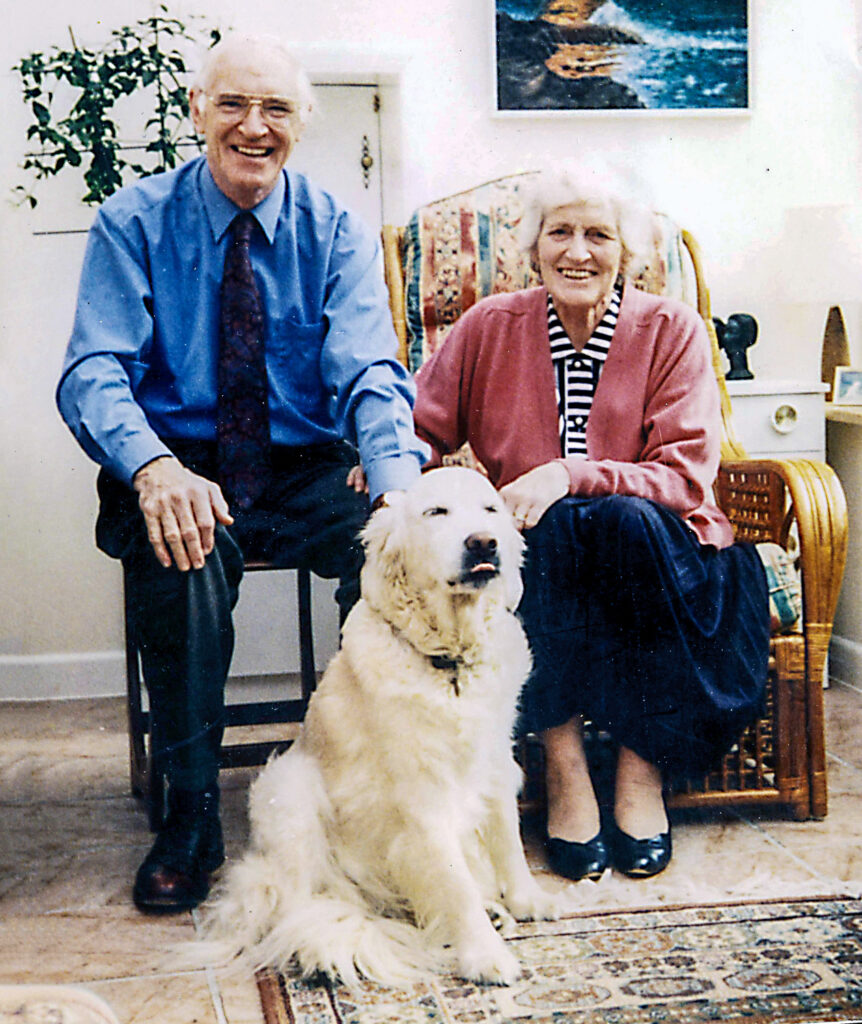 Many readers will remember the gentle voice of Donald English, the epitome of Christian reason and values, on Radio 4's Thought for the Day around the 1980s. This quiet and gentle man was called to high office in the Methodist church, yet few residents of the Wychwoods will know of his close connection with this area.
Donald was a Geordie through and through, raised in Consett, at school in Consett, attended High Westwood chapel in Consett and was even on the books of Sunderland football club, but neither football nor career kept him in the county. After training as a history teacher, he turned instead to ministry in the Methodist church and began service with the Methodist Missionary Society in Nigeria, alongside his wife Bertha.
Before long, his natural gifting became more widely known. His preaching, his compassion and his empathy with a huge range of people made him a natural choice to be appointed president of the Methodist Conference at the age of 47. Before too long, he was called to an even greater role, elected in 1991 as chairperson of the World Methodist Council.
Appointed a CBE, his name became familiar to a wider audience with his regular appearances on Radio 4 where he had the uncanny knack of taking a current item of news and presenting it alongside a Christian value in such a way that the message impacted on believer and non-believer alike. But what has this got to do with the Wychwoods?
After such a committed life of service, Donald and Bertha retired to their house in Shipton in 1995, living alongside their beautiful Golden Retriever, Abbi. The three of them were often to be seen on the Oxfordshire Way beyond Meadow Lane, a picture of quiet content. Sadly, this phase of their lives was not to last long; Bertha passed away in 1997 followed by Donald a year later. They are buried together in Shipton churchyard and their grave can be seen near Church Path, close to Dr Scott's wall: Bertha Forster English and Donald English. Donald's name is starting to disappear into the long grass but his memory stands tall right across the world.
The last words should be left to long-time Shipton resident and Donald's next door neighbour, Jackie Finlay who relished her friendship with a man whose study walls featured photos taken together with world figures ranging from the Queen to Nelson Mandela, from Margaret Thatcher to Harry Belafonte, from Billy Graham to the Pope.
"Donald was compassionate, extremely friendly, self-effacing, modest and kind – who would have wished for a better next-door neighbour."
Bob Forster (no relation!)
August-September 2021