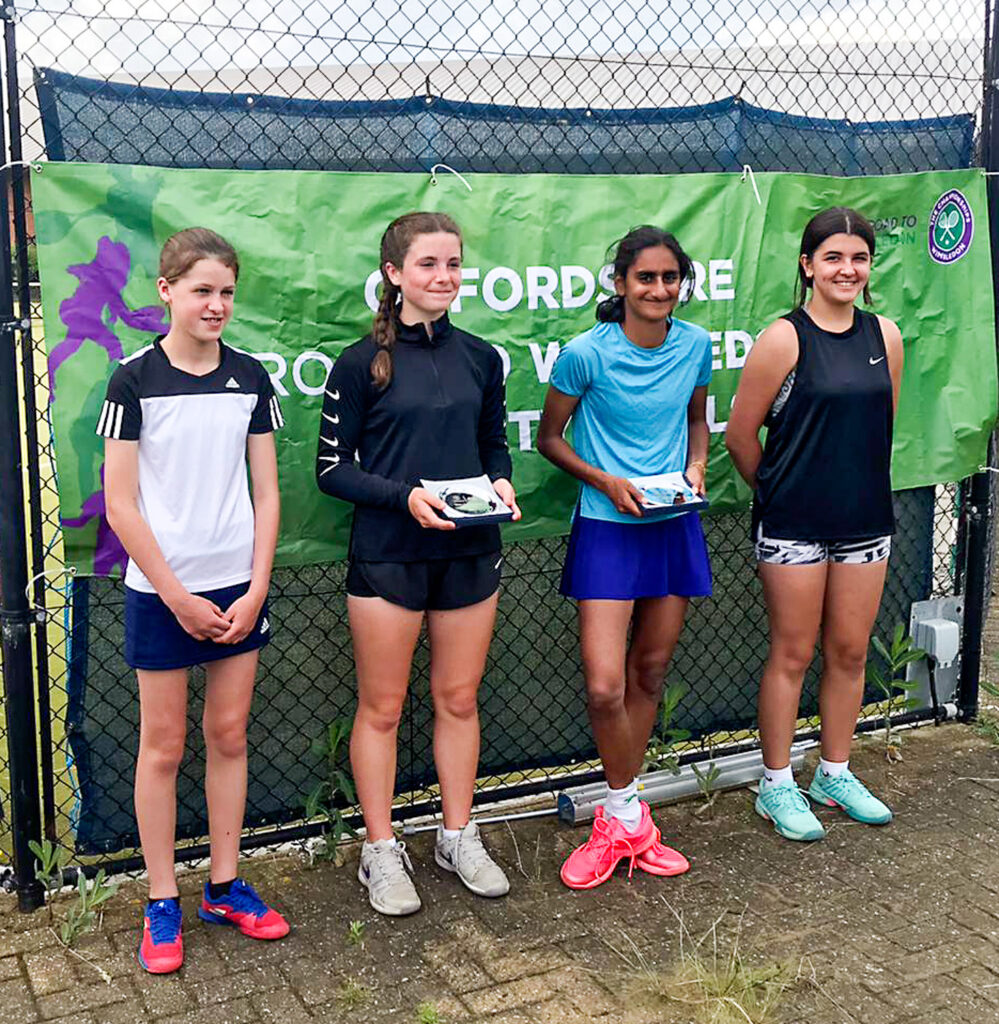 This summer the LTA provided a grant to primary schools to introduce tennis to pupils, and by the end of the summer term Chris Hampton and his coaching team will have given over 600 children in the area six sessions during school time.
Our junior players have been very pleased to get back to their weekly coaching sessions while the school holiday camps continue to prove very popular as well as the Junior Club Championship and Box League matches.
There are 133 juniors in the weekly coaching programme.
Seven teams of different aged juniors have been entered into the Oxfordshire League.
Charlotte Wright, Marko and Kiril Egan have been chosen for county training.
Ben Chapple has been chosen to represent the county in the County Cup 10-and-under age group.
May Keswick age 13 has been selected to play for Team Bath next year and will be entering several tournaments this summer.
Ted Tustian and Laila Moledena qualified to represent the club in the 14-and-under 'Road To Wimbledon' county finals. Laila won the Girls' Final and will now be going to play at Wimbledon during the summer holidays.
Congratulations to all these players and here's looking forward to more and more tennis this summer.
Anita Hollingdale
Chairman
August-September 2021