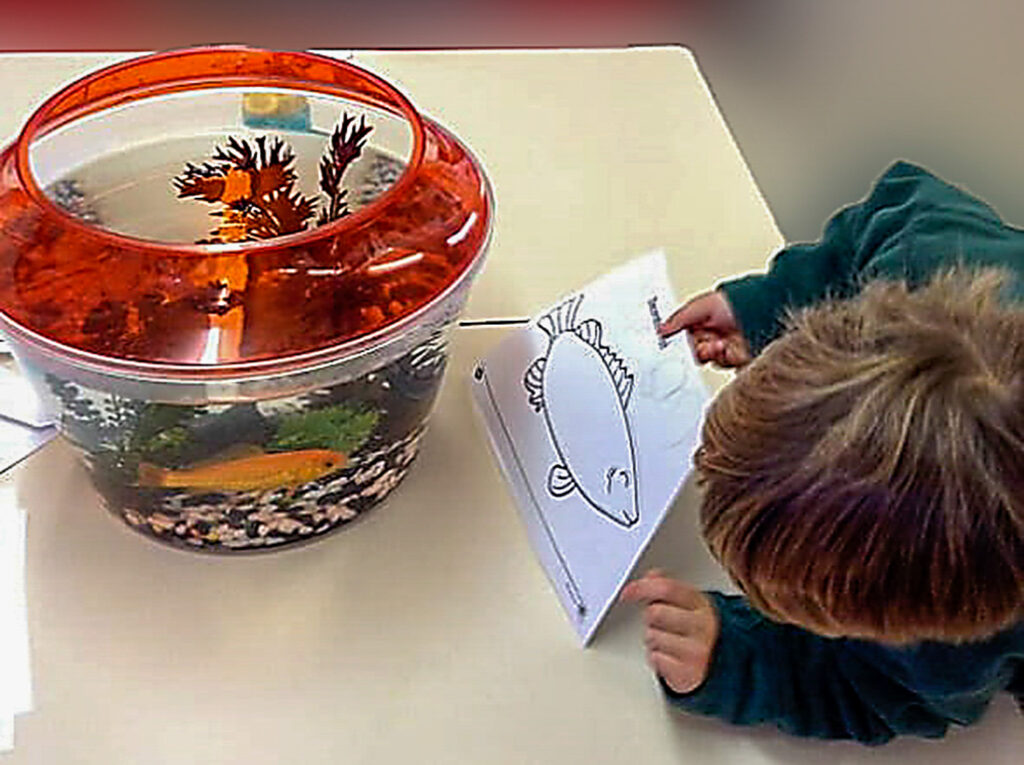 After the build-up of planning for our return in September, we were greeted with 300 smiling children coming back through our gate and life seemed a little more normal. We have welcomed a number of new families this term, some joining us with their first child starting in Foundation Stage and some moving schools over the summer into other year groups; we welcome them all to the Wychwood Community.
The regulations have meant there are some things we have not been able to do. Whole school assemblies are one of them. But our online Zoom assemblies are enhanced with the added addition of some Oscar winning performances by local church members for our Open the Book assemblies. These are recorded and then shown to the children. More recently we have been able to record the children acting parts and these have been incorporated into the final film. The bible stories that have been re-enacted so far are The Storm on the Lake, The Feeding of the 5000 and The Lost Coin. The technical ability of Rev Clement at producing a 'talking lost coin' made us all smile.
Through the leadership of Helen Lerwill, our Forest School leader and Kirsty Sleight, teacher, we are working to achieve our Green Flag Award through the Eco-Schools Programme this year. We have achieved the Bronze Award and will be working towards the Silver Award over the coming months. The idea is that the programme is pupil-led, involving hands-on learning that gets the whole school and the wider community involved in exciting environmental projects. The ten areas that are looked at are: biodiversity, energy, global citizenship, healthy living, litter, marine, school grounds, transport, waste and water; that is a lot of areas for the children to study and help to try and improve. The Eco Councillors have been elected and have had their first meeting so we look forward to hearing about their plans.
It is a long time since there was a pet at the school. But recently Foundation Stage were asked to look after a very special goldfish. The fish did not have a name, so the children engaged with lots of early writing skills trying to sound out suggestions. The children then read their suggestions to the fish and watched his reaction for which name he liked best! They now have a fish named Barry Alan Chocolate Kiss or BACK for short! He really is the centre of attention; the children read him stories and show him their work and he enjoys watching them learning throughout the day. I wonder who will be taking him home in the school holidays? A very big responsibility!
Julie Hemming
April-May 2021