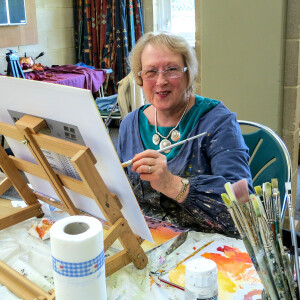 I am a member of the afternoon reading group at the library.  We are sent a strange assortment of books to read but at least this leads us to read books that we may never have heard of or may not necessarily be our choice of reading.
I would like to tell you today about three authors that I have known personally.
The first is Clare Mackintosh whom I met twenty years ago when she was a Police Inspector in Chipping Norton.  She has now become very well-known as an author and has moved to Wales.  Her books are wonderful psychological thrillers with deeply moving themes.  My personal favourite is I Let You Go which has a very surprising twist in the plot.
My second author is Preti Taneja who wrote We Who Are Young.  Preti was a pupil when I taught drama in a girls' school in Hertfordshire from 1968 to 1998.  She is Indian but brought up in England, visiting India to see her grandmother in the holidays.  I remember when she was in the sixth form she gave a very amusing talk when she came back from one such visit entitled 'Nice Girls Don't Wear Shorts'.  When I read her novel, I was impressed by her very detailed knowledge of India and its people, giving the novel a very authentic feel.
My last author is Helen Balkwill-Clark and Boy from the Moor.  Helen was also a pupil and this book is the true story of her father Peter who joined the RAF and served in Aden where he simply disappeared.  It seems pretty certain that he was involved in some kind of espionage or undercover work; an intriguing tale.
Margaret Gibbs
June – July 2020