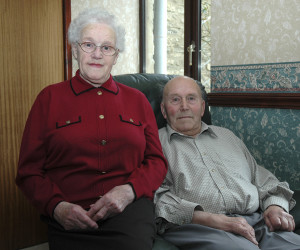 In the early morning of Tuesday 17 July, Dorothy Treweeke died peacefully at home with her very kind and efficient carer and a very good friend by her side. It was the morning of her 95th birthday. Many of the older residents in the village may remember Dorothy when she and her husband, Norman, delivered milk locally. Norman died 8 years ago. They had been in Shipton at their current address since 1950 having been married in 1947 and then having two sons.
Dorothy came from Yorkshire and was in this area as a Land Army Girl during the Second World War. She had many friends locally from these early days, the majority of whom pre-deceased her. However there are still many who regarded her as a friend, and whom she was fond of, and whose company and help she enjoyed and very much appreciated.
Dorothy, rest in peace you will be missed.
Beryl Taylor
October – November 2018