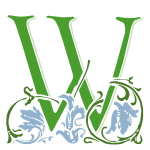 There is a wide range of events at Wychwood Library, from our popular coffee morning every Wednesday, to our monthly Poetry, Reading and Knitting groups.
We have started a new Rhyme Time for children from 0-5 on Mondays from 14:00-14:30; an exciting opportunity to share interactive stories and rhymes, as well as make music, crafts and a bit of mess along the way. Please drop in and spread the word!
Late Spring, held on the 2nd and 4th Tuesday of the month in the library, is a bereavement support group which, over tea and cake, offers an opportunity for people to meet in a warm, friendly and supportive environment. Organised by Age UK, its aim is not to counsel but to enable people to meet together to look to the future, without forgetting.
If you are interested in any of the groups or in our computer help sessions, please drop into the library, call us on 01993 830281 or email us at wychwood.library@oxfordshire.gov.uk We would love to hear from you.
The Wychwood Library needs you!!! If you are interested in joining our volunteer force for one 3-hour session a month (at your convenience), you will receive a very warm welcome. Please contact the library on the number above.
October – November 2018